This coal was "a first" among the Bitiminous I've tested. It is a blend of 50% Kentucky stoker and 50% Ohio Brookville high sulfur and was supplied by our site moderator Berlin.
It didn't break easily in the forklift and steel plate breaker like the other types of Bit; it was a lot harder. As supplied, about 70% fell through the ½" X ½" hardware cloth, but the oversized 30% was difficult to break. The coal was cubic in form. The cubic shape and large size caused the coal to bridge over the feed worm twice during the first day's test. A normal feed worm extends outside the pipe 8-10", but our test bin only allows the worm to extend about 1" outside the pipe, which is some of the problem.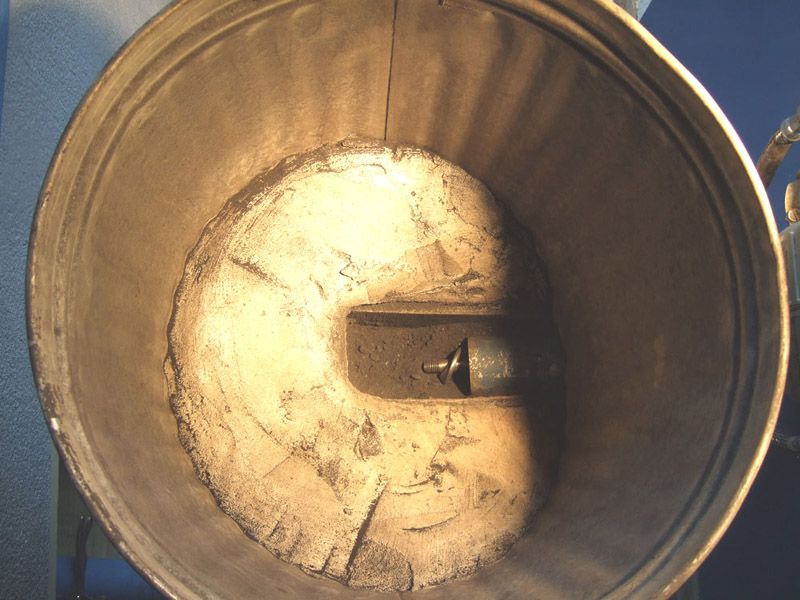 The hardness of the coal and large size caused a lot of crunching in the feed pipe and strain on the gear drive. Using the maximum air supply, I couldn't burn at a continuous feed rate above 7 teeth because the coal was too large and hard. If the coal was closer in size to rice coal, on the left, I think all the problems would disappear.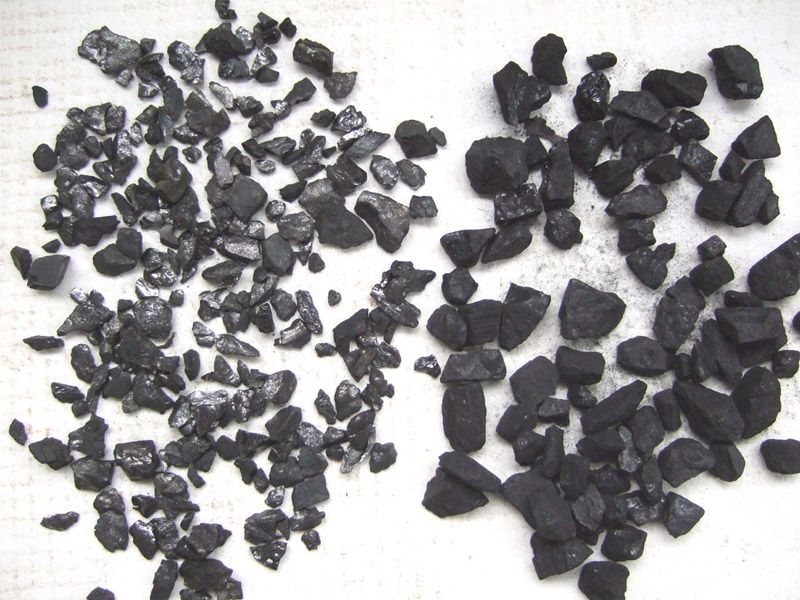 The smoke from the fire ranged from minimal to slightly visible. I think smaller sized coal would produce minimal smoke. For you train buffs, enjoy the old Conrail engine at our crossing.
This is an established fire. If you look closely, you will see that each turn of the auger brings up new coal from the bottom and tends to break apart any forming clinker and I believe this is why there has never been a bituminous clinker problem in any of the previous tests. The resulting ash is very similar in size to anthracite.
The unit was shut down and allowed to rest for 70 minutes. There was no problem with the fire going out. The temperature outside was about 90º and inside it was 93º and the draft was minimal at .03 negative. This picture shows the fire after 70 minutes rest.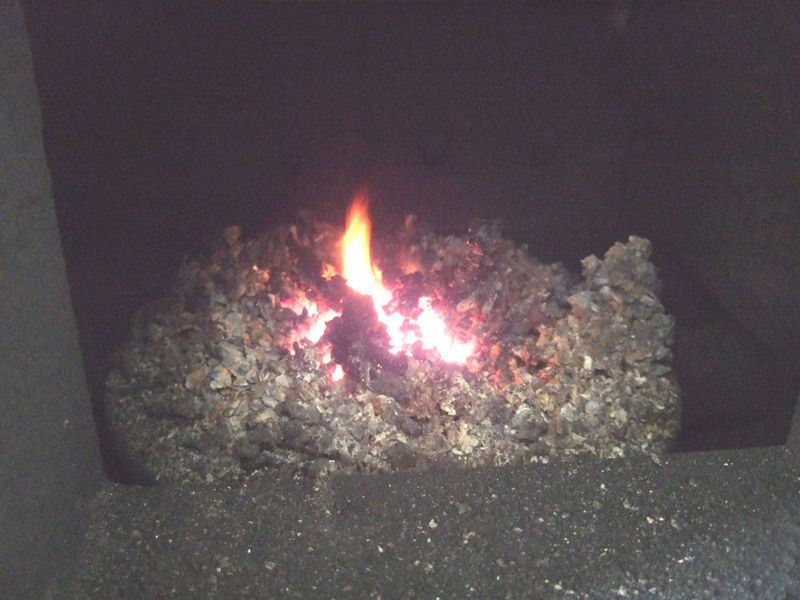 The stoker was turned back on after 70 minutes of rest and the fire easily resumed. Note how the ash crumbles.
The coal fire did not hold overnight, but I was warned that it wouldn't. I restarted the fire and burned the rest of the coal. The beginning weight of the coal supplied was 45.5#. The resulting ash was 10# and by volume, about ½. The ash, in every respect, was similar in size and shape to anthracite.