Couldn't resist purchasing this stove from a local CL ad, that a buddy sent me.
I've wanted a small stove for my sunroom, and picked up the Southard Robertson a year ago for nickles, with work needed to make it usable. (Which of course is on the back burner) But I've always had a soft spot for the Godins. So here comes this Godin stove, for less than the SR stove, and my buddy says if I didn't want it, he would paint it up, and use it for "decorative" purposes. In the OPs ad, the barrel looked severely rotted, but when I went to look at it, I was surprised to see the barrel is thickly cast, and not rolled steel. It is surface rusted, but think it'll clean up to be usable. These photos are of it in my driveway, on my truck. I squirted it with WD to help loosen things up.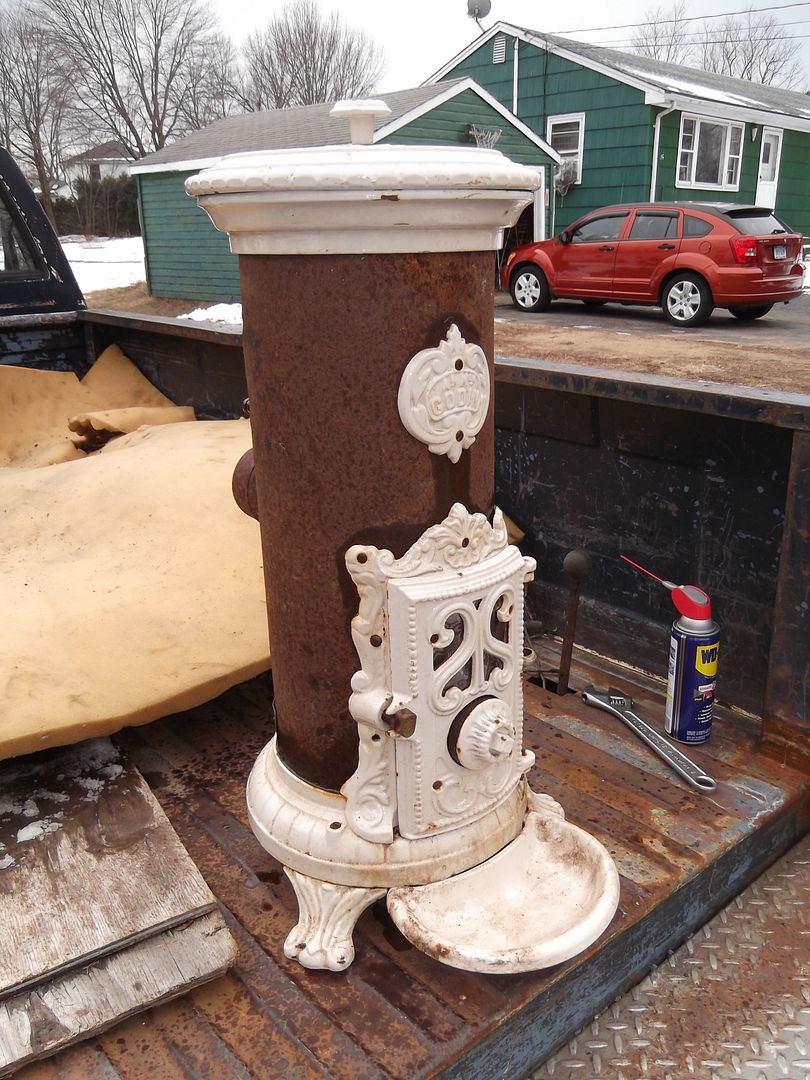 I'm not sure how much I like the low pipe outlet on the back, for stove pipe routing restrictions in my install, but I could make it work, if I deem the stove worthy. Am curious why Godin dropped it down like that. Is it suppose to act like a small heat exchanger, or simulate a BB? Maybe fireplace install?
The bricks inside don't look half bad, compare to the disaster in the Southard stove. It was even cushiony enuff for the rats to inhabit.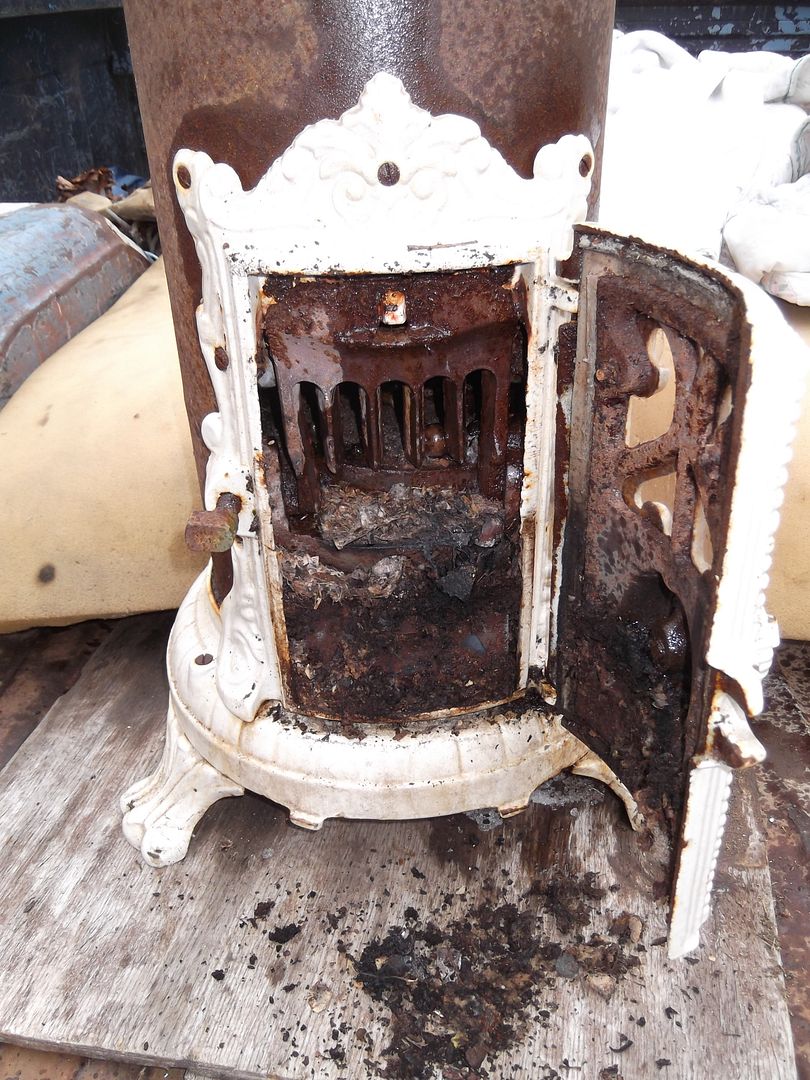 I'm impressed with the weight of this stove, and is more rugged than I imagined. And the enamel or porcelain coating has held up really well too. I also was under the impression the grate got cleaned by riddling through the access door, but found out it has an external shaker connecting to the round grate internally, much like my 111. Not a bad purchase for $50.
P.S. The seller has another Godin in his possession, orange trim, in better shape, all the parts, for $100, if anyone's interested. I was just informed by the boss, she would rather the SR stove, than the "frilly" looking Godin. So I guess this one will be passed along to my buddy, for show only.