Hi,
I'm not from NEPA but stumbled over this forum and it seems to have a lot of people knowledgeable about coal stoves - so it seems like a good place to ask this question.
I have a Godin 370 that I'd like to get into service - it has sat idle for many years. As far as I can work out from my research it dates from around the 1920s (1913 Godin brochure lists the 360 model while the 1931 brochure lists the 370A as a replacement for the 370).
As it is now, it has no seals / gaskets on the ash tray door, main door, or top filling door. There are no recesses in the doors for a rope type seal and no signs of any previous flat gaskets anywhere. It looks to me to be designed to clamp shut metal on metal with threaded closures rather than latches.
I have been unable to find any information on this model other than the Godin sales brochures - apparently the difference between the 370 and 370A that replaced it was the addition of asbestos gaskets (eek).
I'm also struggling to work out how to get the lower fire basket part installed correctly (excuse my poor terminology!) it just doesn't seem to fit right any way I put it in. The thing has clearly been run without it in the past and badly overfired as one of the lower mica panes has bubbled out and the enamel finish has burnt off the top - it scares me to think just how hot it must have got to blow the enamel off the exterior!
Anyway - were these things ever designed to be run sans gasket? And how on earth is this lower fire basket part supposed to fit?
Hopefully a few pics (apologies for the poor quality) will clarify what I am rambling about
Front: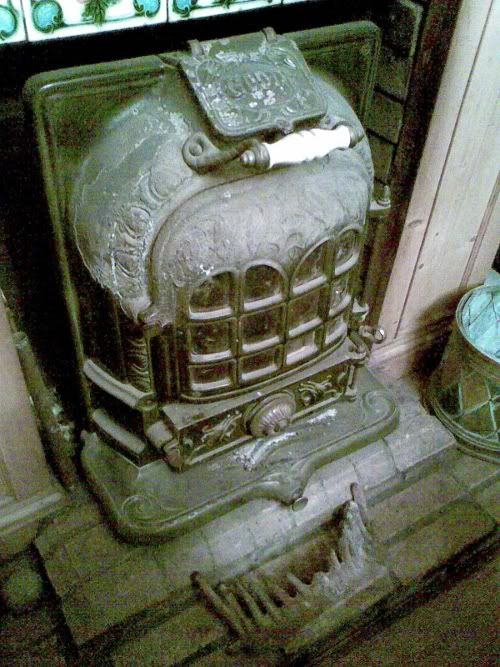 Main Door: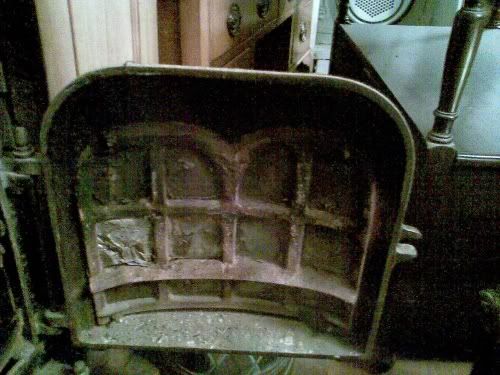 Main Door Closure (machined screwthread):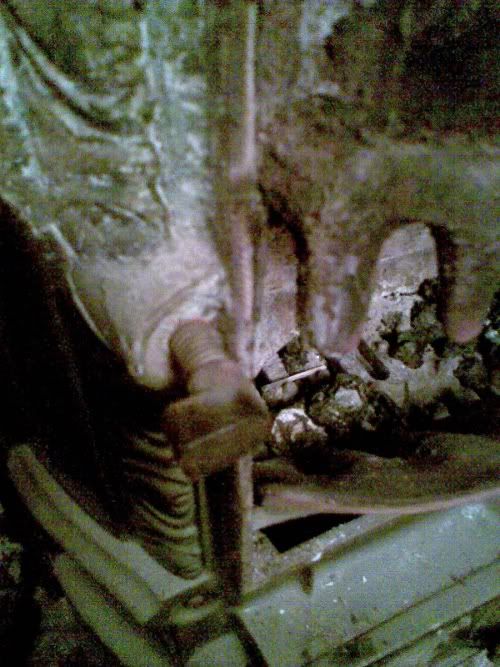 Ash Door: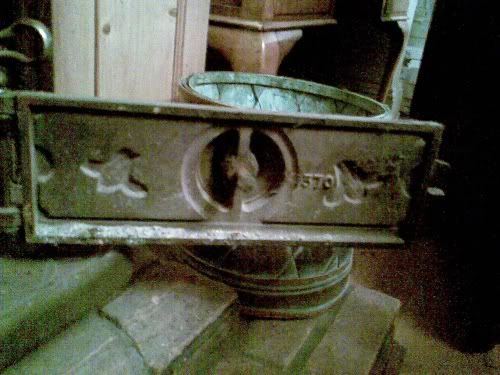 Ash Door Opening: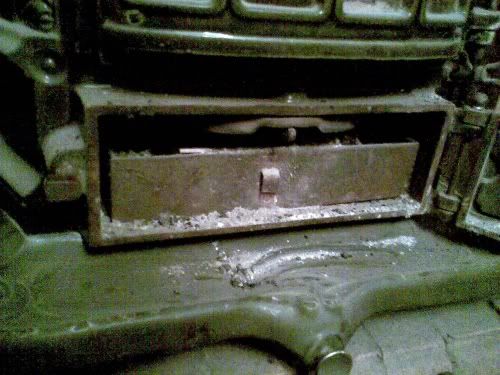 Ash Door Closure (machined screwthread):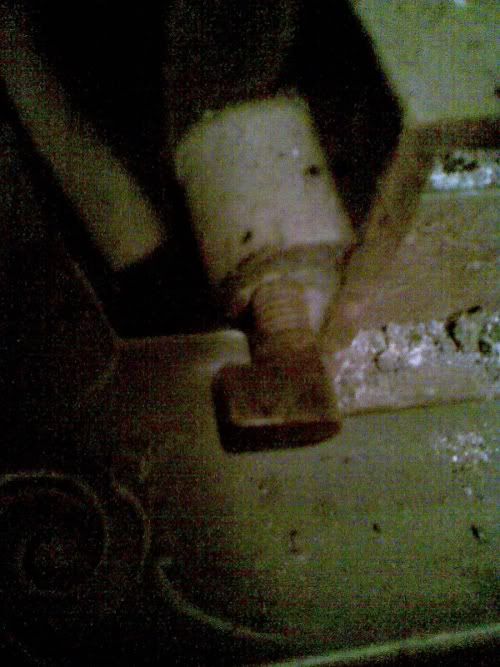 Ash Door Closure (with Godin socket tool in situ):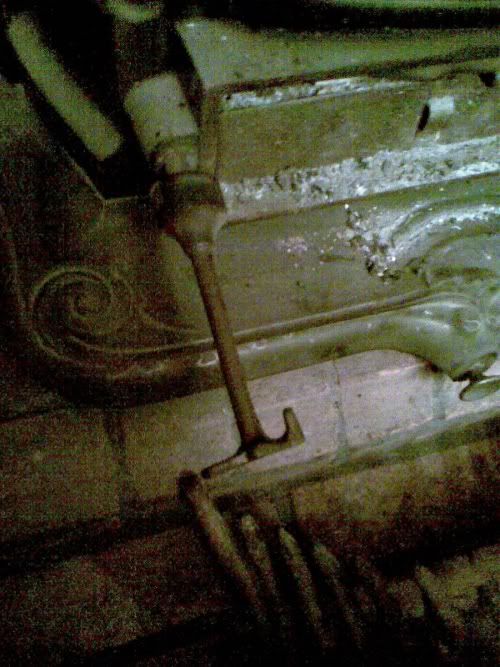 Top:
Top loading door / flap open (**n.b. there seems to be a groove there that might be for a gasket but it's actually the flap lip that mates with the fire body):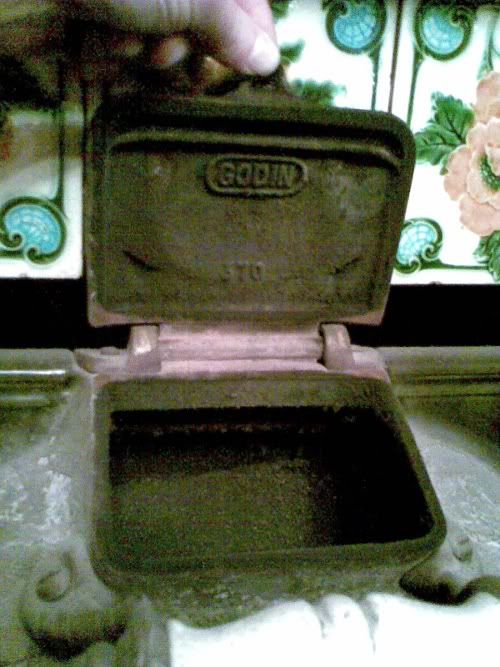 The lower fire basket part (from above):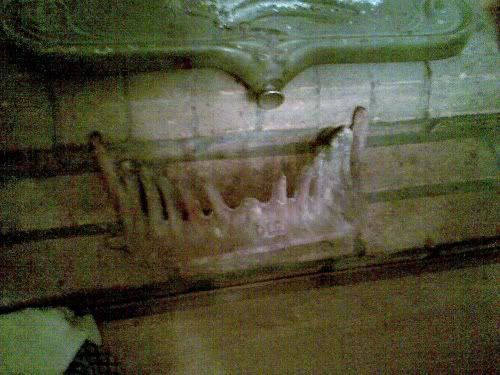 And where it somehow needs to go - I presume with the prongs upwards to mirror the top piece: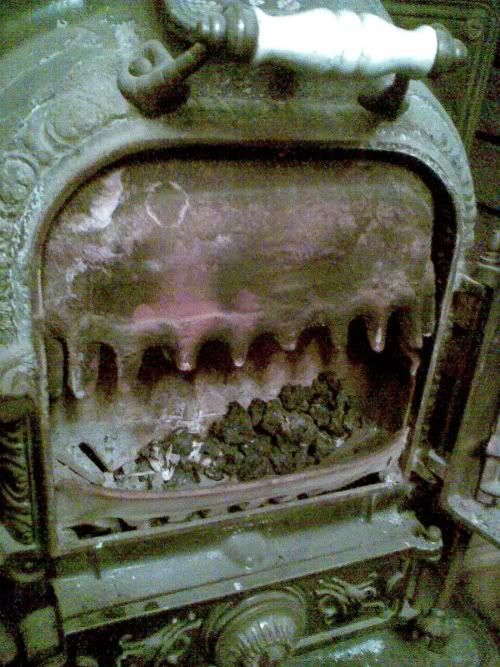 Does reviving this look like a lost cause?
Thanks
Graham