I realize coal is the only heating source for maximum BTUs, but sometimes we have to deviate and rely on "back-up" systems for other areas not suited to coal.
Unfortunately I can't burn a solid fuel in my garage, so I have an alternate heating device, a Resnor 40K BTU ceiling mounted propane heater. It's probably about 40 yrs old, and was in the garage when I purchased the house about 30 yrs ago. It went on the blitz about 10 years ago, and today with professional help, it's up and running again. Or so I thought. This is what the unit looks like.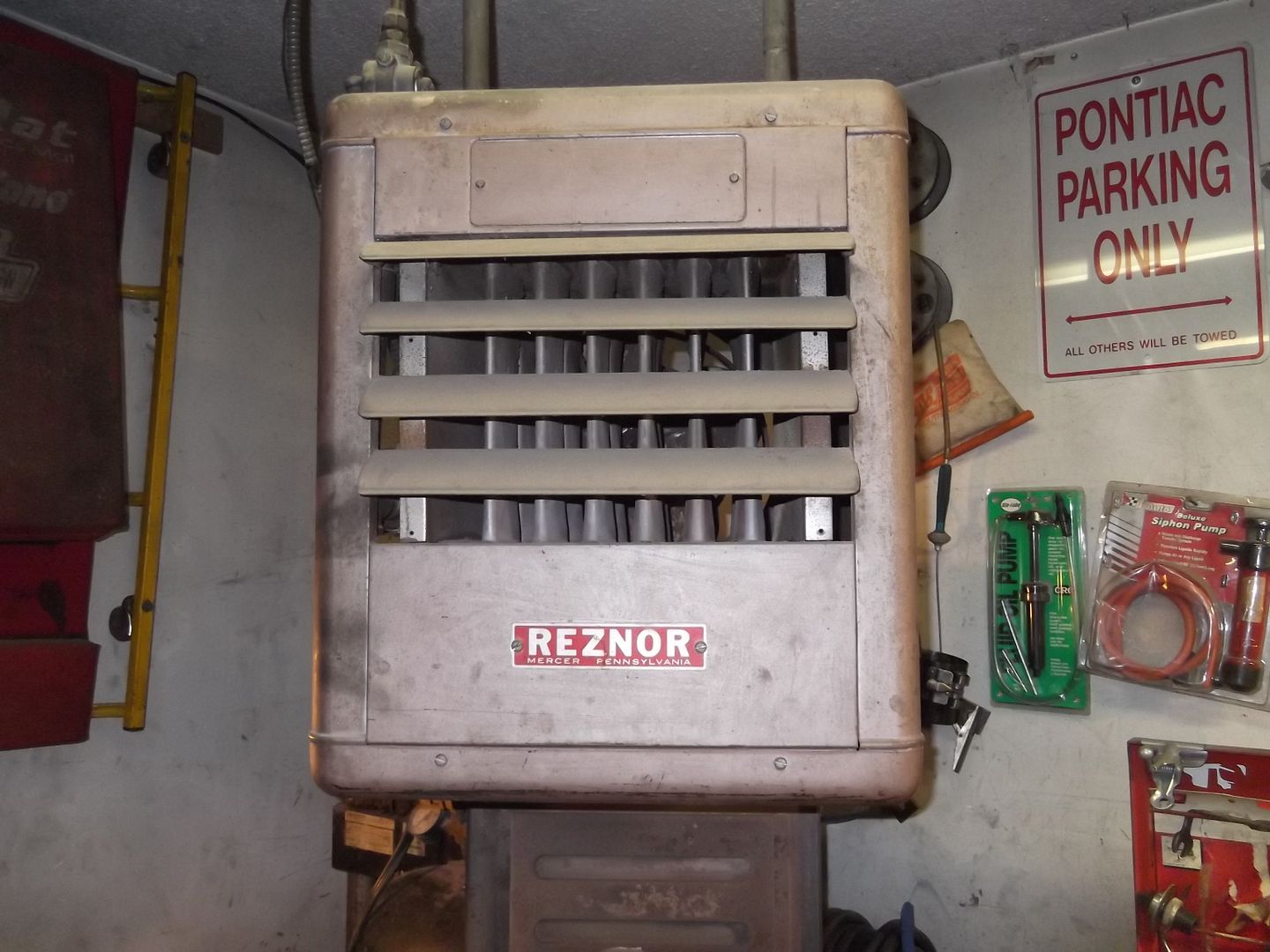 A problem that has plagued this unit since the beginning, is when it calls for heat, and the fuel valve opens, there's a delay, and most of the time a....(not an "explosion") but a "BOOM". Then the burners are lit, and make heat.
I had previously changed the electronic controller (Honeywell S8610U), and the fuel valve (Honeywell VR8304, with the LP conversion), to get the heater just to fire up, (which it quit doing), but now that it's running again, the booming has gotten worse.
The HAVAC tech. that troubleshot the unit for me today, checked all the pressures and said they were fine. He recommended cleaning the cast iron burners, that may be full of crud. (Boy was he right). After he left, I shut it down, pulled it apart, and this is what came out of the manifolds.
So I cleaned them all out, and re-assembled, only to have it lay dead again. No gas. (Gas at the stove, but wouldn't flow through the valve). The electronic igniter would run for 2 mins, then shut down. So I pulled the manifolds back off, looking to see what I screwed up, (didn't see anything), re-assembled, and got it to ignite again. Takes almost a full minute B4 the "BOOM", and she's lit. It has me baffled.
(I'll cont. with a few more pics in the next post)