hello excuse me my bad english decause im a french canadien from montreal
hi have a viking junior number 250 whit a aero burner model f-afc whit a .75 jet
i open my viking for the fist time today '' a sale my home I have 4 years ''
Look inside how is normal and not normal ?
the person before my put 3 brik ordinary.
the stuff around the white circule is a isolant or is a deposit and a clean all aroud the circule ?
a make little circule white in one picture I have a hook here it is possible I put a baffle here or other piece ?
Stéphane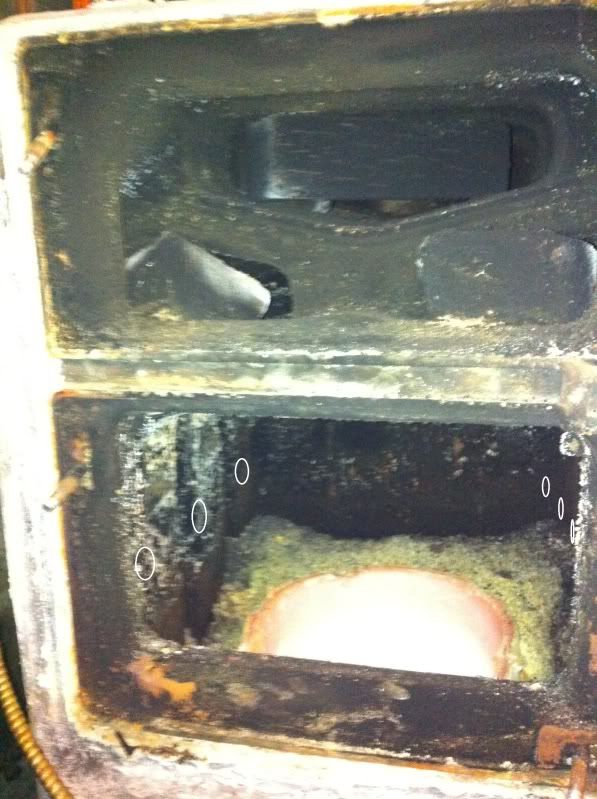 [imghttp://i35.photobucket.com/albums/d178/levek/fournaise3.jpg][/img]
last question, what the best stuff for scealing the door for closed all after