Face the harsh light of the day! I won't burn coal again so its time to remover this big leak in the roof.
I am down to the attic floor here - found my old brick carrier and already hauled more than 300 brick down the steps - I tossed about a yard of rubble out the window - No drama there but these darn terracotta liners are
H U G E - I cannot lift em.
I destroyed the liners above the roof line because I had no safe way to take them down and I killed half of one to get it below the rafters. They finished the trip down the steps on my cheep fridge cart.
4 per floor - two more floors to go and Ill still need to shovel out the basement
UGG -- next - I need to find a Craigs list victim to buy these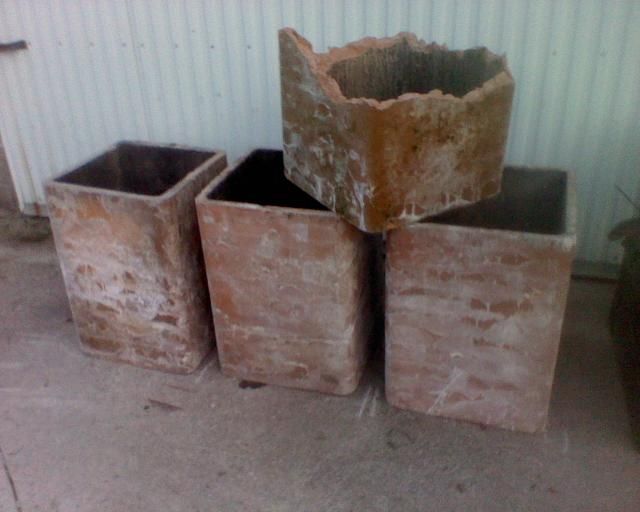 Soon its on to torching the old Kewanee Boiler into chunks I can carry to the scrap yard