The first two are the in process boiler installs. The oil boiler has been up and running, but the domestic coil started leaking. I pulled that out last night, the gasket was like a rock. I need to find some gasket material to make up a new one tomorrow.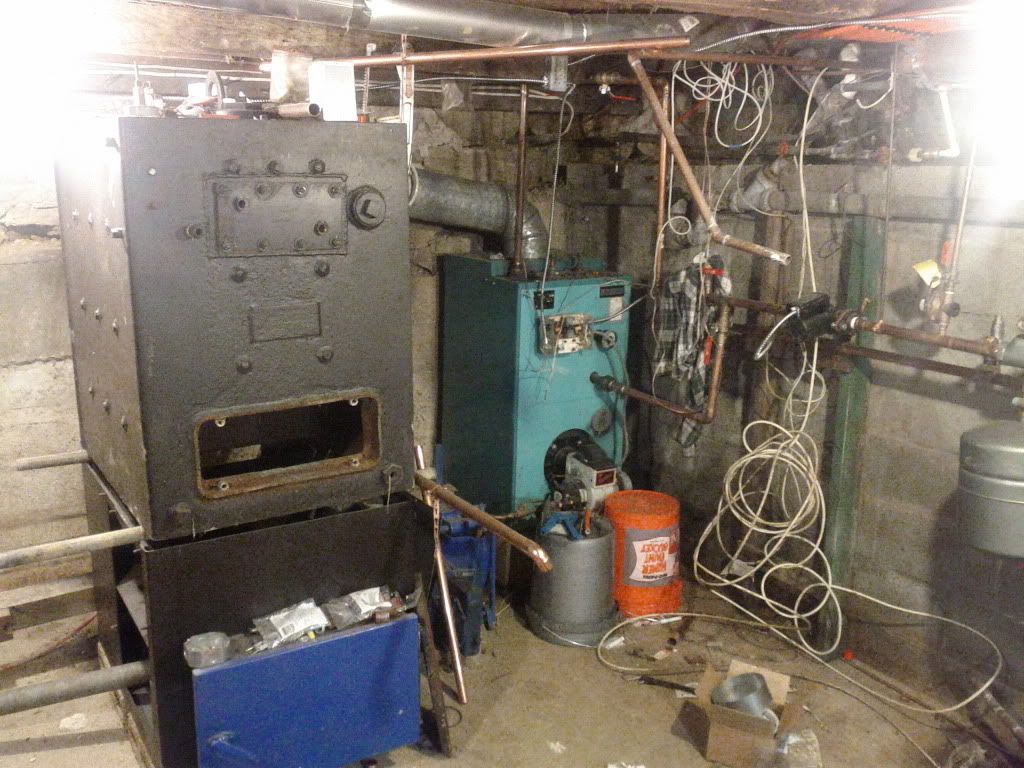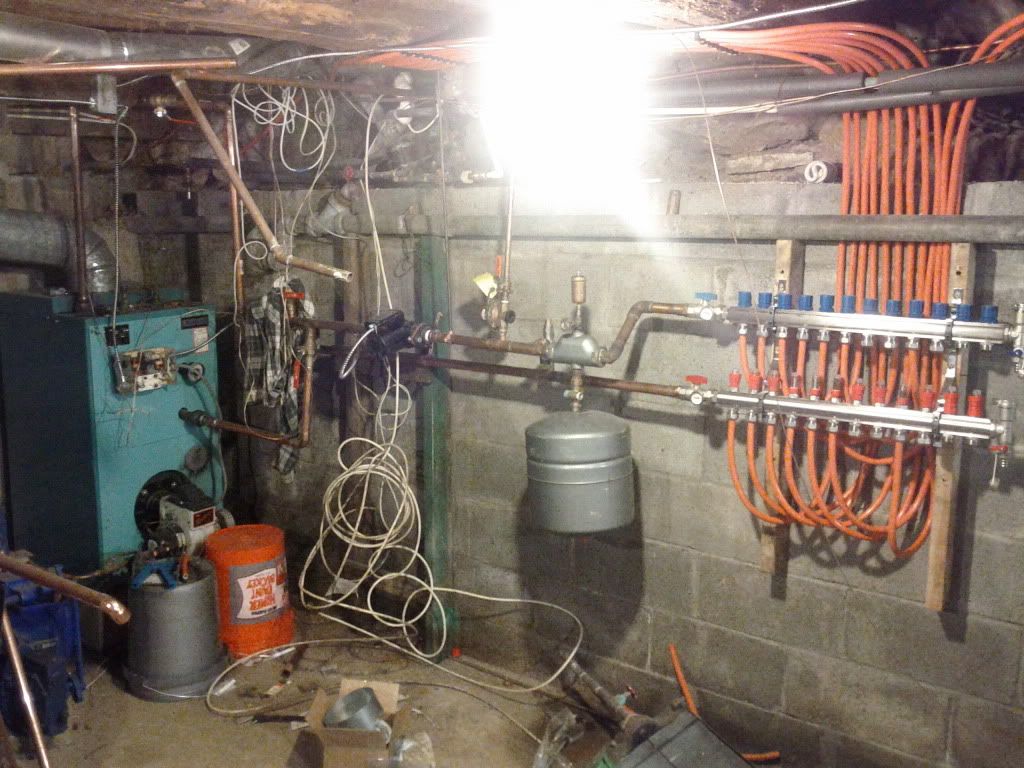 The nest three are of the living room. The one section of wall has been stripped of the old plaster. That took use maybe two hours
There wasn't much keeping it attached. I was a bit shocked to find that the stone have no mortar holding them together. The builders used clay, probably dug out of the back yard. Seems kind of hack, but it is still standing after a 150 years, so I guess they knew more than I do
I will be pointing the walls using a lime putty mortar. I've done plenty of masonry work in the past using conventional cement mortar, but never lime putty before. Should be interesting.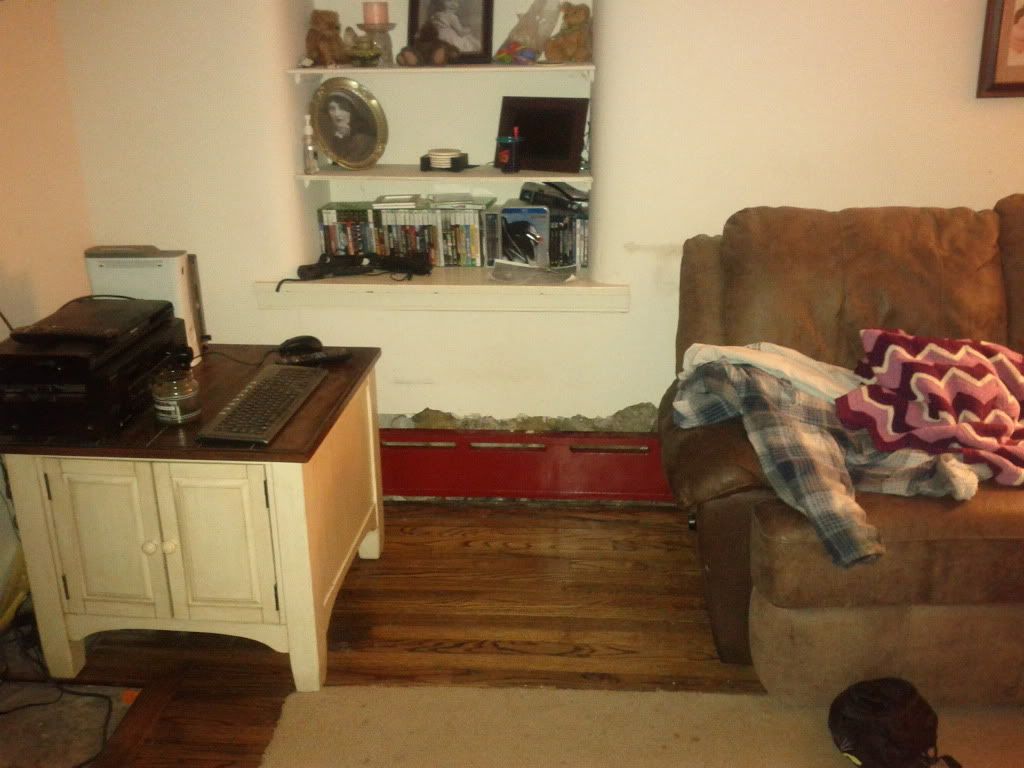 The next two show the hacking I had to do to run the Pex-Al-Pex to the upstairs bedrooms. The wife loves this look
. Note the mess of wiring in the first picture. When I opened the wall, six wires were twisted together, no wire nut, no tape, no electrical box. I pulled that apart and connected them together in smaller groups as a temporary fix. I'll be splitting that mess into three circuits, with proper junction boxes, etc.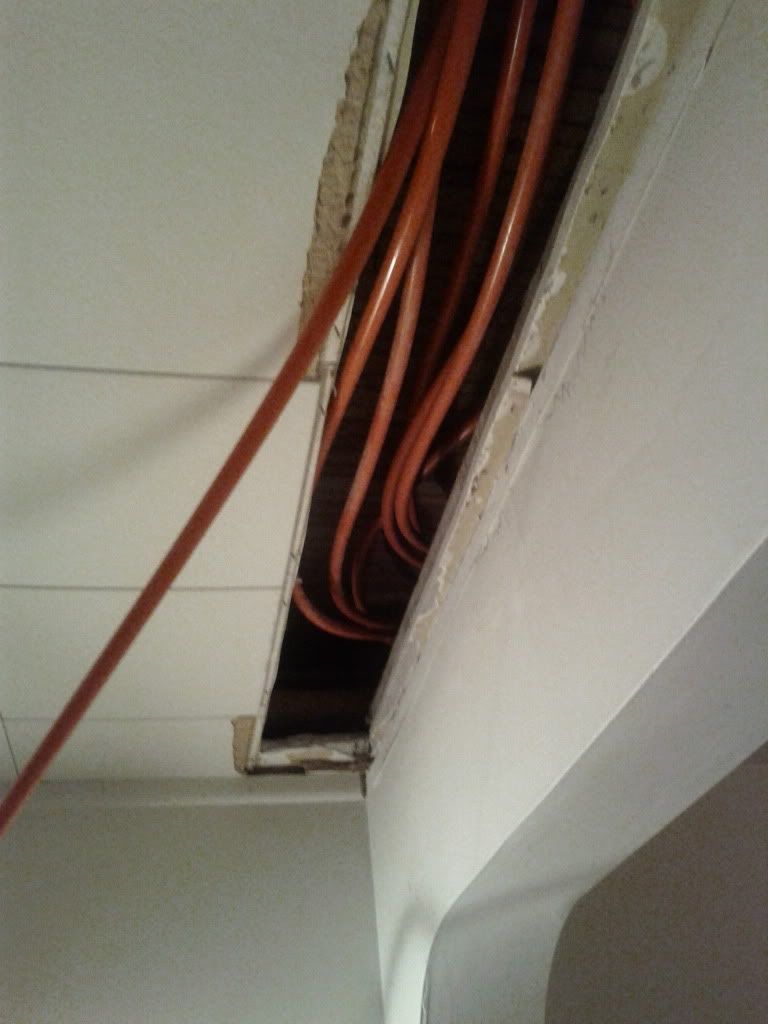 Finally, two pictures of my son's bedroom. All of the Pex runs from below come up into his closet. Two line are for his room, two are for the room opposite his, and two go to the third floor.