Hello Fellow Coal Consumers! I have small, two lid, Franklin 82 coal stove manufactured by Tennessee Stove Works in Chattanooga. No idea how old this thing is. A photo of the exact model is here: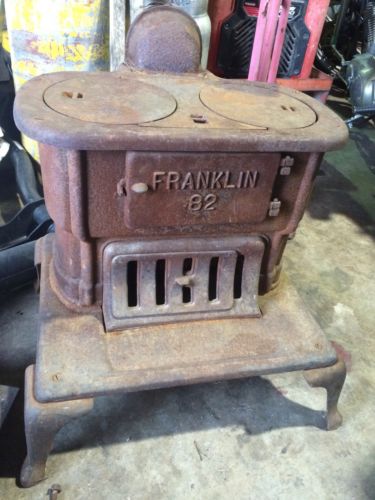 Anyway, I am trying to get an all-night burn for a small (130 SF) cabin and not having any luck. I have a lot of experience burning wood but coal is new to me. All my mother's side of the family hails from Wilkes-Barre, PA and they grew up burning anthracite but apparently that knowledge wasn't transferred to me, thus my appearance on this great forum.
My best performance so far is getting a good coal fire going, i.e. dancing blue flames across most of the coal bed. Then as the starter fuel fire dies down, so does the coal fire. I can burn wood in the stove without problem and believe the stovepipe/chimney installation produces adequate draft. There is no damper on the stovepipe. I've been keeping the sliding cover on the ash door fully open (all slots exposed).
Much of the advice on the forums is 'don't mess with the coal fire.' It seems that whatever I do, whether adding (sprinkling) more coal on the burning bed, poking at the grate to remove ash, etc. is actually detrimental. Needless to say, it's very frustrating. When the fire dies, I am stuck removing completely unburned coal nuts and partially burned (white on the outside, black on the inside) pieces from the inside. And then I start over again and fail again.
If anyone has ideas on how to break the cycle of failure, I'd love to hear them. Many thanks!