I had a bag of leftover TSC crap from last season, so I started it off with that, on the wood.
My draft once the wood was going, and some coal dropped in. Kutos to Paulie again for the cool gauge.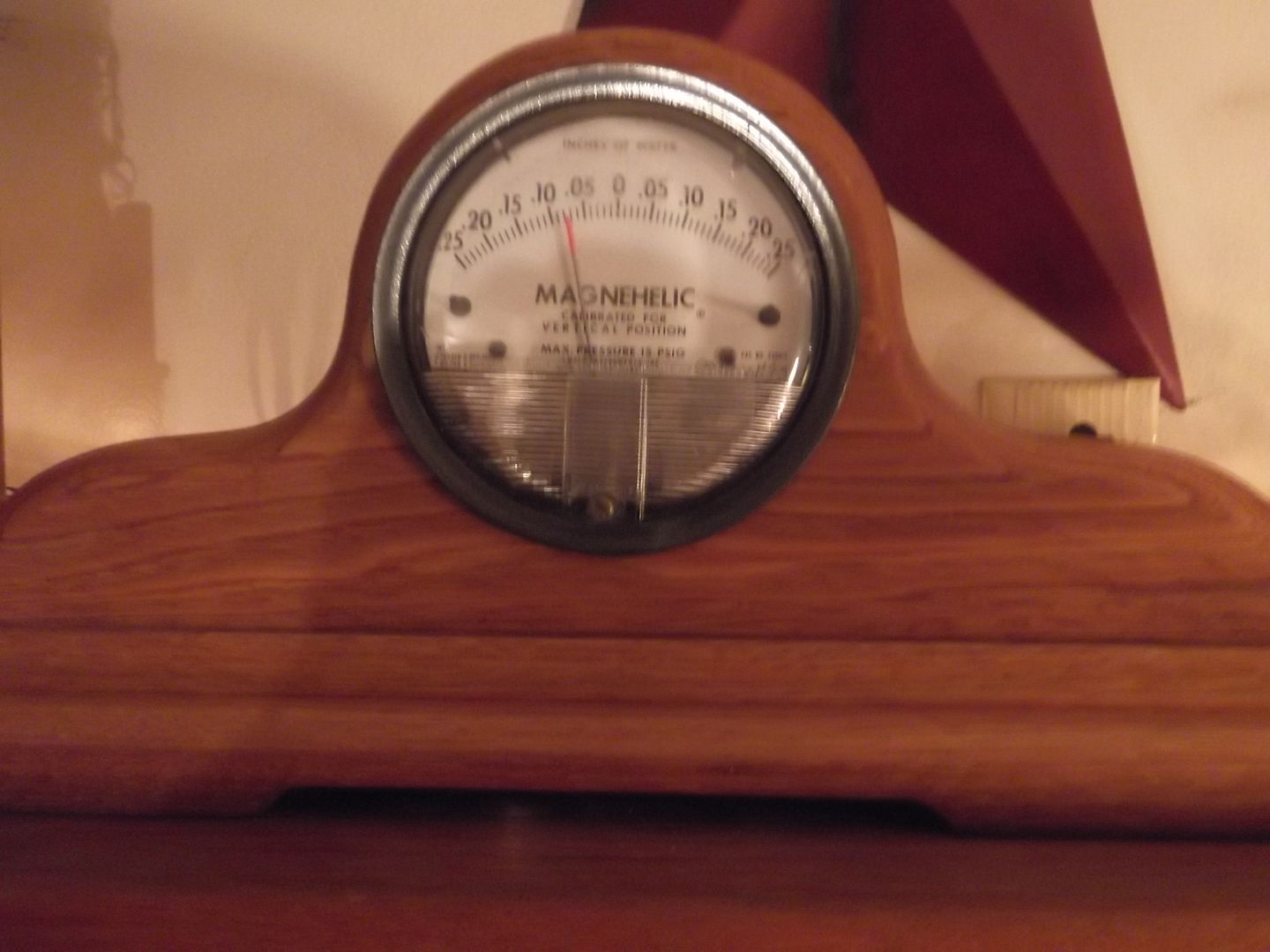 Hey Lee. There's definitely an aroma. Combination of sulfur, wood, and stove black. Doesn't bother me, but when the Mrs. came home from shopping, she wasn't too pleased.